IN THIS ISSUE: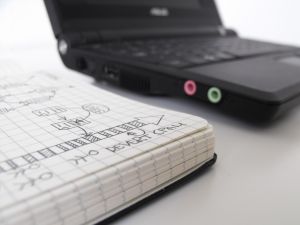 House of Commons administration officials have confirmed they are to standardise digital data relating to the passing of new laws, in a move that could "engage millions of people with what goes on inside Parliament", one analyst has told E-Government Bulletin....
---
The risk of electronic fraud and other internet-based attacks is set to increase as a result of a growing reliance on web-based public services in local authorities, according to a new report on IT trends in local public services from the Society of IT Management (Socitm)....
---
---
NEWS IN BRIEF:
Case Continues:
The Canadian Government has appealed against a court ruling in December that had ordered it to make its websites more accessible to disabled citizens. A hearing for reconsideration will now take place on 8 February. The original case was brought by Donna Jodhan, a blind accessibility consultant who claimed that inaccessible government websites breached her rights - see our December story for all the background:
Cross-Border Plan:
A 'European eGovernment Action Plan' has been launched by the European Commission (EC), aiming at optimising conditions for the development of cross-border e-government services for European citizens. The plan supports the commission's Digital Agenda for Europe, which aims to help 50% of EU citizens to use e-government services by 2015:
Cyber-Hype?
A new report from the Organisation for Economic Cooperation and Development (OECD) has found that the risk of so-called 'cyberwar' has been overplayed, and that isolated online incidents of the sort that have occurred to date are unlikely to cause large-scale global disruption. The report, 'Reducing systemic cybersecurity risk', forms part of a wider OECD project on 'Future Global Shocks':
---
Most councils are now developing or looking to develop smartphone 'apps' to complement some of their web information and services. But what is the best way to go about it? This issue, Dan Jellinek asks Lichfield District council webmaster and techie blogger Stuart Harrison (pictured, left) for the secrets behind his council's successful first steps into this brave new world...

Read full story here,
The best council smartphone apps...

Back to index