IN THIS ISSUE: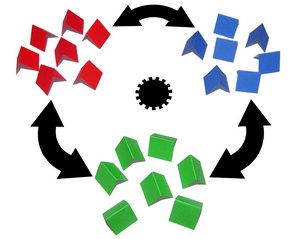 Early findings of the first detailed survey into the size of UK council web teams show there are major inconsistencies in the way councils measure the resources allocated to web services, making it hard to ascertain if they are achieving value for money,
E-Government Bulletin
has learned...
---
If there is to be a genuine public sector open data revolution then data must be released in a raw, easily reusable form using open standards, without more detailed analysis or context-setting by the authorities that are releasing the data, a leading expert says...
---
The forthcoming 'beta' or trial version of the new digital platform for UK government services is to be designed in compliance with British Standard BS8878 Web Accessibility Code of Practice in a bid to avoid accessibility controversies that dogged its prototype phase known as 'Alphagov', E-Government Bulletin has learned...

Read full story here, Accessibility rules as Alphagov...

Back to index
---
NEWS IN BRIEF:
Friendly Numberhood:
A smartphone app presenting more than 80 social indicators for all local areas in England has been launched by social data specialists Oxford Consultants for Social Inclusion (OCSI). 'Numberhood' — subtitled "Local stats in your pocket" — is aimed at public sector professionals needing benchmarking and context data, and local communities needing information to help decide priorities and improve service delivery. The app offers local data on the economy, education, health, crime and other topics and allows comparisons to be made with regional and national trends. The service has been launched as an iPhone app, with Android and Blackberry versions to follow. A free version offers 11 headline indicators, with a paid-for version (£2.99 — time limited introductory offer 99p) adding 70 more across 10 themes, with monthly updates:
Renewed Interest:
Public sector use of social media; open data; and cloud computing are among topics earmarked for discussion by the newly reformed eGovernment Interest Group of the international World Wide Web Consortium, the multi-sector body which acts as the independent guardian of all technical standards for the web. A new charter for the group — including details of how people can take part — was approved in June and it held its first 2011 meeting last week chaired by Jeanne Holm, chief knowledge architect at the American space agency NASA. Minutes are due to be posted up in the next day or two on the group's public mailing list:
Danube Call:
The European Citizen Initiative; participatory budgeting; and open data and open access are among topic streams announced for next year's international Conference for E-Democracy and Open Government 2012, to be held on 3–4 May 2012 at Danube University in Krems, Austria. A call for papers and workshop proposals has been published, with contributions invited not just from academics but from practitioners, with a specific section set next year for non-academics. Submission deadline is 12 December:
---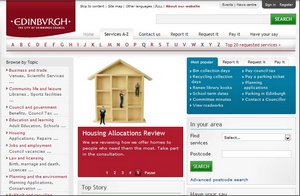 In the first of our case studies Sally Kerr, Council Websites Manager at Edinburgh City Council, is clear about who a council website should be designed for: its customers...
---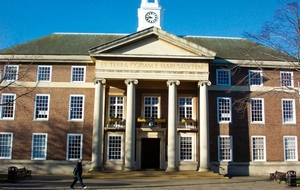 Vicky Lamburn's job description is a sign of changing times: as Web Developer for Adur and Worthing Councils, she is responsible for not just one local authority website but for a shared service across two neighbouring councils on the West Sussex coast...

Read full story here,
Shared service, shared...

Back to index