IN THIS ISSUE: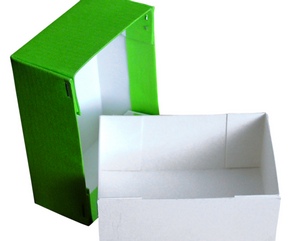 Up to half the pages on a typical local authority website are very rarely visited by anybody, according to figures released this month. One council web manager said more than 1,700 of his authority's 3,500 web pages received fewer than two visits a week, another that almost half of his county council's 7,000-odd pages were viewed on average less than once a month...
---
A series of computer games designed by a French council to help familiarise citizens with public services using mobile contactless technologies has been shortlisted for an international e-democracy award.
Geemik!
was created by the urban community of Caen-la-mer...
---
Accessibility of digital services to users with disabilities is not fully achievable, one of the UK's leading e-accessibility analysts told last month's Web Accessibility London Unconference at City University. Sandi Wassmer, Managing Director of digital agency Copious and an advisor to the UK government on accessibility, told delegates: "There is no accessibility utopia"...

Read full story here, 'No accessibility Utopia'...

Back to index
---
NEWS IN BRIEF:
Avoid Breaches:
A free one-hour webinar (web seminar), 'Keeping the Information Commissioner at bay – how to protect your organisation from content breaches' – is being run by
E-Government Bulletin
. Sponsored and supported by HiSoftware, the online event from 2pm-3pm on 12 October will review some of the most recent and significant breaches of data privacy by local authorities and other public bodies that have incurred the wrath of the Information Commissioner's Office (ICO); examine the background and causes in each case; and provide insight into how these breaches could have been prevented. To register visit:
We The People:
The first amendment to the American Constitution guarantees a citizen's right to "petition the Government for a redress of grievances" and now any citizen aged 13 or older can do so online on the White House website. Petitions are not findable by the public on the site's search engine until they have 150 signatures, meaning it is up to the creator to promote the petition up to that point. Any petition receiving 5,000 signatures within 30 days will "go into a queue for the administration to review and respond", with all signatories receiving an email on response, though officials warn this may take a few weeks. At time of writing open petitions included that all US government should be powered by natural gas; and the most popular, with around 50,000 signatures, urged the government to "Legalize and regulate marijuana in a manner similar to alcohol":
Not Local:
Council IT chiefs have criticised the government's recent white paper on service reform, 'Open public services', for failing to take proper account of local e-government in its plans to make public services 'digital by default'. In its formal response to the paper submitted on Friday's consultation deadline, the public sector Society of IT Management (Socitm) said: "The scope of the GDS [Government Digital Service], as set out in the white paper, spans central government only... [yet] four billion of the five billion citizen-government transactions that take place annually are estimated to involve local public services. Consequently, devolution of central government services and their digital delivery will require close integration with local public services if they are to make any sense to the citizen", the responses says. "This issue [is] not mentioned in the White Paper and Socitm is aware of a number of current initiatives... where the centralist, top-down, large scale, standardised, single supplier approach to implementation continues to dominate:
---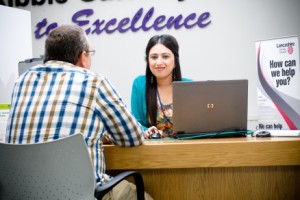 When South Ribble Director of Business Transformation Ian Parker ran a cost-benefit analysis of the authority's old CRM system he found it had become too expensive and too cumbersome. And the answer to fixing these problems lay in the cloud...
---
With the economic outlook remaining bleak, 'Citizen DIY' is the latest cost-cutting approach for the public sector, encouraging user access to information and services online to replace expensive face-to-face or telephone transactions, writes Chris Head. On the face of it, all these policies are dependent upon ICT, but look a little deeper and we see that it is the underlying information that really matters...