IN THIS ISSUE: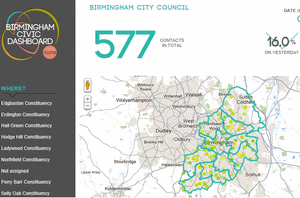 A prototype system which displays all requests to Birmingham city Council's customer relations management centre onto an interactive map of the city has demonstrated a demand for more detailed data of this kind, one of the project's leaders said this week...
---
Judging is set to end this week for a major US government challenge to find the best smartphone apps that help people access local public data to improve their lives. Top prize in the contest is 30,000 US Dollars in development funding, with eight other prizes on offer totalling a further 70,000 Dollars...
---
| | | |
| --- | --- | --- |
| | | The past fortnight has seen the publication of some of the most detailed UK e-government strategy plans ever published, covering issues from improving the public sector's ICT skills base to greening ICT. The plans or 'sub-strategies' build on the publication in March of an overall government ICT strategy which acknowledged "significant failings"... |
---
NEWS IN BRIEF:
Data Bank:
The government last week announced a scheme to collate many sources of data about an individual's consumer behaviour with it says will both help the citizen keep control over the data and help companies tailor their services and gain valuable business insights. On launch, the 'midata' scheme involves 19 businesses including energy companies, banks, and Google, with advisory input from seven watchdog organisations including consumer groups and the broadcasting regulator Ofcom. Mike O'Connor, chief executive of one of the groups involved in the scheme Consumer Focus, said in a statement that it was important that data lodged with the scheme should not just benefit the businesses and services who collect it. "Midata is an important initiative that could help people retrieve and re-use their own personal data for their own benefit", O'Connor said. "But there is also the risk of serious consumer detriment if data is lost, leaked, misused or stolen. Protecting consumer data will be the pass or fail criteria for this initiative." For the official midata page see:
Online Turnout:
Offering people the chance to vote in elections online can boost election turnout, according to a new report from Canada. The town of Markham in Ontario (population 187,000) was the first major Canadian municipality to offer remote internet voting as an alternative voting method for its municipal elections in 2003, repeating the exercise in 2006 and 2010. A report on the 2010 exercise by Toronto-based digital agency Delvinia has found that middle-aged voters (aged 45-54) were most likely to vote online, despite the fact that middle-aged and older voters report less frequent internet use than young people. One reason for this finding might be that the likelihood of voting online because of a positive past experience increases with age, the report says: the rate of use of internet voting among young people appears to be declining with each election cycle, while it is increasing among older electors. The average internet voter is also well educated and relatively well-off. However the report finds that internet voting may be a motivator for younger people with less committed voting records: slightly more than a third of young people aged 18 to 24 say they either probably wouldn't or definitely wouldn't have voted had internet voting not been an option. Overall, there is evidence to suggest online voting can produce "modest increases" in voter turnout:
Sharing Insights:
A survey to help identify the enablers and barriers to electronic information sharing in local government is being run by Brunel University with support from the Society of IT Management (Socitm). The study is focused on how information is shared both within and across local authority departments and between organisations, with a focus on citizens' personal information. Once complete university academics will develop guidelines and strategies to overcome barriers to sharing. Council IT and web staff are invited to complete this anonymised survey with results and recommendations to be circulated to participants in due course:
---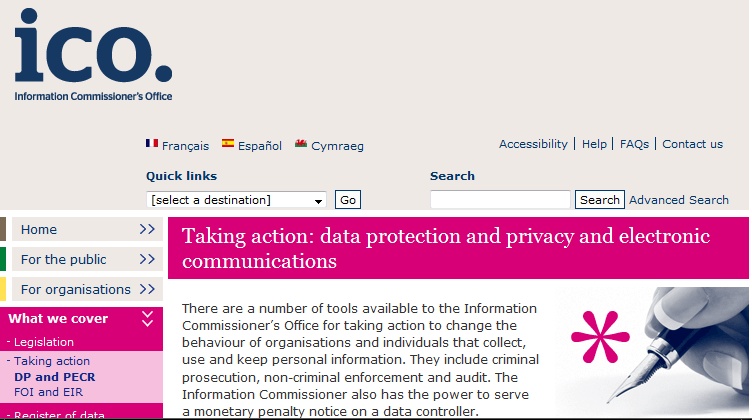 Last month, Dumfries and Galloway Council became the latest UK local authority to fall foul of the Information Commissioner by accidentally publishing a spreadsheet containing the names, salaries and dates of birth of nearly 900 current and former employees on its website. The breach was not unusual: in 2011 the commissioner's office has already taken action against more than 70 organisations, mostly in the public sector. And the mistakes just keep on coming...