IN THIS ISSUE: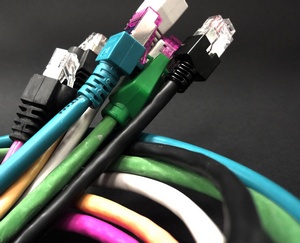 Uncertainty as to when to make the move; and lack of help from outsourcing suppliers are among barriers cited by local authorities to sharing communications networks with other public bodies in the emerging Public Services Network (PSN), delegates heard at last week's Socitm 2011 annual conference in Birmingham...
---
Judging criteria for a second series of European digital inclusion awards are set to be unveiled by the European Commission, three years after the first international awards were presented at a digital inclusion conference in Vienna. UK winners under the 2008 scheme included Milton Keynes Council and the Welsh Assembly Government...
---
| | | |
| --- | --- | --- |
| | | Eastbourne Borough Council is the only UK local authority prizewinner at this year's UK IT Industry Awards run by BCS, The Chartered Institute for IT, in recognition of the council's agile working project. The project saw staff moving from two locations to a single building in a move planned to save £3 million over 10 years... |
---
NEWS IN BRIEF:
Autumn data:
The Chancellor's autumn statement contained a wide range of pledges to free up new government datasets including anonymised health, social care and 'fit note' data; train and bus data including data on train fares; airline performance data; roadworks data; benefits data; and education data. Individuals will be granted access to their online GP records by the end of this Parliament. The government also pledged up to £10 million over five years to establish an Open Data Institute to help industry exploit the opportunities created through release of public data. According to the statement, "Making more public sector information available will help catalyse new markets and innovative products and services as well as improving standards and transparency in public services":
E-democracy Views:
Researchers at the University of Portsmouth are conducting an anonymous online survey into citizen attitudes to e-democracy, and our readers are invited to take part. The survey aims to capture people's views on the potential for citizens to use information and communication technologies to participate in, and influence, the political process in the UK and elsewhere:
Political Search:
Politicians in Brussels and Germany have been testing automated tools to search and analyse comment on social networks such as Facebook, Twitter and YouTube to help gauge citizens' views on key topics. The European Commission-funded WeGov project is testing social network analysis tools for use by policymakers in the European Parliament, the German Parliament and the Federal Parliament of Nordrhein-Westfalen in Germany. Keyword searches are run across multiple social networks, with the results fed into a "topic-opinion analysis" tool which summarises the spectrum of users' opinions on each topic at a pre-scheduled frequency. Initial trials led to requests for searches constrained to local geographical areas, and the project's members, which include the UK's Hansard Society, are now preparing for field trials of a second version early in 2012:
---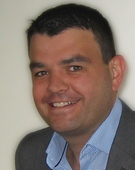 In the wake of the government's new cloud computing strategy published last month, how far and fast is the public sector likely to move, and what results can we expect? Andrew Carr (pictured), sales and marketing director at Bull UK & Ireland, has the answers....