IN THIS ISSUE: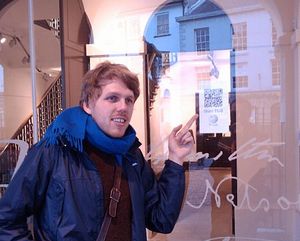 The Welsh town of Monmouth is to become the focus of a large-scale collaborative Wikipedia project in the first move of its kind anywhere in the world, supported by the local county council. "Monmouthpedia" is the brainchild of former fine arts student and graphic designer John Cummings...
---
The UK is falling behind the leading European nations in implementing a national 3-D mapping framework, a leading practitioner has said. Carsten Rönsdorf of the UK's national mapping agency Ordnance Survey told
E-Government Bulletin
the UK is "quite a bit behind" several other European countries and parts of the rest of the world...
---
The Greater London Authority has defended its reuse of electronic vote counting for the 2012 mayoral and assembly member elections following the renewal of allegations from one analyst that such systems are less secure and not worth their cost. The vote will be complex: on 3 May, Londoners will cast four votes on three ballot papers, each using a different electoral system...

Read full story here, London authority defends...

Back to index
---
NEWS IN BRIEF:
Crazy Paper:
"Disappointing", "one-sided" and "barmy" are among the terms applied by academics and analysts to a review of barriers faced by citizens to "digital participation" published last week by the Scottish Government. Complaints include that the report appears to focus exclusively on public access to broadband internet, leaving out key issues such as skills and confidence needed by citizens to engage online. Discussion of the report is taking place on the UK and Ireland E-Democracy Exchange email list hosted by the international non-profit body Democracies Online:
Moving Canvas:
Optimising the routes taken by political canvassers as they walk around a community; uploading voter interview results live onto a central party database; and even determining the best locations to put up campaign posters are among growing uses of mobile technology devices by political canvassers cited in a new report. An article in this month's GEO:connexion International digital mapping publication says mobile solutions can also help indicate concentrations of voters for more efficient campaign targeting (NB: link is to a pdf):
Open April:
Registration is now open for the Open-data Cities Conference to be held on 20 April in Brighton and Hove. Topics to be covered include ways to improve public services and communities through wider publication of all kinds of publicly- and privately-held data; the impact in this field of new technologies, including the semantic web; and innovation in the media linked to open data. The event is the brainchild of former head of digital development at Telegraph Media Group, digital entrepreneur and open data champion Greg Hadfield:
---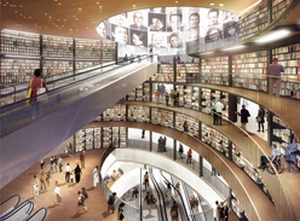 A project which is likely to represent at least part of the high-tech future for the UK's public libraries following a year of smaller branch closures is on time and under budget for delivery in 2013. Birmingham City Council's £190 million central library and archive redevelopment celebrated its topping out about eight weeks ago and is due for completion in April 2013...

Read full story here,
Birmingham's Mega-Library...

Back to index