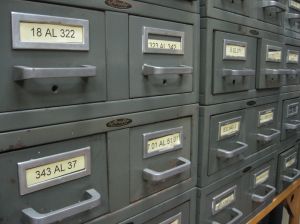 South Yorkshire Housing Association; Surrey Wildlife Trust; the North Yorkshire branch of public sector trade union UNISON; and a local food grower's campaign group outside of Manchester are among local and regional websites designated for permanent digital preservation by The National Archives.
After experience of archiving central government websites, The National Archives announced last year that it would be expanding its work in a pilot project working with seven local authority archive services to preserve local government information.

Each service chose three websites of local interest to include for preservation in the UK Government Web Archive, a store of more than one billion web pages previously selected purely from central government websites.
The pilot project is aiming to raise awareness of the importance of archiving important information among local authorities, and encourage them to consider how best they could preserve this online information.
The local authority archiving services that took part in the project were Greater Manchester Archives Group; West Yorkshire Archives Group; Sheffield Archives; North Yorkshire County Record Office; Surrey Heritage; Dorset History Centre; and Staffordshire and Stoke-on-Trent Archives Service.
Other websites chosen for preservation by the archiving services included Sheffield Pride (an annual event to celebrate the lesbian, gay, bisexual and transgender community within Sheffield); Northallerton Town Football Club; and Culture Vulture, a site covering arts and cultural activity across Yorkshire.
Staff from the local archiving services were given specialist training on web archiving, and were also supported in the project by The National Archives and the Internet Memory Foundation, a non-profit internet preservation project. Both organisations are now working to create archiving model options for local authorities.
To support the pilot, The National Archives began "automated web crawls" of all primary local authority and NHS websites in 2001, capturing almost 60 million web pages from around 3,000 websites, which are available to view at the following link: http://bit.ly/SQ45Cl . A second 'crawl' is currently being carried out, running to September this year.
NOTE: Article originally published in E-Government Bulletin issue 348.
Click here to visit/return to issue 348 index
Or to register for the free email newsletter E-Government Bulletin and receive more stories like this to your inbox fortnightly, click here
Tags: Archives, Digital archives, Local Authorities, News, The National Archives