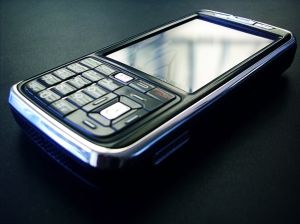 Mobile apps that are designed to be accessible to people with disabilities are more usable by everyone, the London meeting of a group for usability professionals has heard.
The insight will be valuable to many local authorities and other public bodies who are currently developing or thinking of developing smartphone apps. Henny Swan, senior accessibility specialist at the BBC, told the recent User Experience Professionals' Association (http://uxpa-uk.org) meeting that: "within the mobile context, we are all disabled."

With most mobile devices, we have to view information on small screens; often if we are outside there is glare on the screen, as if we had low vision; we might have shaky hands so end up deleting apps by mistake; and we might also experience background noise outside, which can have similar effects to a hearing disability, Swan said.
It is always right to create accessible apps for moral, legal and business reasons, but the extra point to remember with mobile devices is that "mobile accessibility doesn't hijack your design, it solves a lot of the usability problems you never knew you had," she said.
Examples of features of accessible apps include using colour only to reinforce meaning, not for meaning alone; making sure the size of touch-screen areas to tap are adequately large; and proper support of screen zoom features – "I would suggest none of us can use online content on a small mobile screen without zoom", Swan said.
Andy Heath of the One Voice for Accessible ICT Coalition said one problem faced by people trying to design accessible content for mobiles is the proliferation of technical standards for accessibility on different platforms, devices and types of content.
"There are lots of standards, they're very complex and they don't all work together," Heath said. "It confines the field to geeks."
A better approach currently being developed by parts of the mobile technology industry is to work towards "standard individualised preferences", a standardised way of accessing a user's individual preferences for viewing mobile information.
The first element of this approach will be to move towards using web apps – apps designed to run on a mobile device when they are accessed over the web in a mobile browser, rather than apps designed to run only on an operating system of a specific device such as Apple or Android, Heath said.
The second will be use of a cloud-based repository of information about user preferences that can be accessed by any device to make adjustments for each individual's needs. Two projects to do this are already underway, he said.
These are Global Public Inclusive Infrastructure (http://gpii.net/) – funded by a group of organisations including the European Commission and companies including IBM – and the independent user interface (IndieUI) working group of the international Web Accessibility Initiative (http://www.w3.org/WAI/IndieUI/), through which organisations including Apple, Google, Opera, IBM and Nokia are already collaborating to match user interfaces and preferences to different devices.
Imagine using a map on two different mobile devices which need different gestures to access them, only one of which is possible for someone who has restricted hand movement, Heath said. "That's a problem we can fix.
"With convergence, you will have all sorts of devices sharing your preferences, from your TV to your mobile device, the LED display at your bus-stop, your washing machine."
NOTE: Article originally published in E-Government Bulletin issue 349.
Click here to visit/return to issue 349 index
Or to register for the free email newsletter E-Government Bulletin and receive more stories like this to your inbox fortnightly, click here
Tags: Accessibility, Apps, Mobile apps