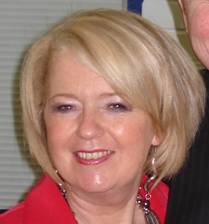 It seems that no self-respecting council or public sector body is now without their Facebook page or Twitter feed. But are they really worth the effort? And if you are one of the ones who has yet to take the plunge, what are the secrets to success? We talked to Edinburgh City Council Libraries and Information Services Manager and social media pioneer Liz McGettigan (pictured) to find out.
E-Government Bulletin: Why should library services – and other council services – use social media?
Liz McGettigan: Growing up in a digital environment changes young people. In particular, a piece of information without context such as a leaflet through the door now gains less traction with this audience than one with context, such as via a trusted contact on a social network. This gets to the nub of how communications are changing right now.
So, information flows are changing – they are coming less through the media, and more through friends and connections. Social media is context aware – mapping onto your life right now – and that context is constantly shifting – which is a different communications environment to the more static traditional media-led environment that communicators are more familiar with.
Web 2.0 is about flexibility and customer-focus but also about communication and raising the profile of the service and the city. It's also about ongoing work to enhance the council's reputation in informing, promoting and surprising our customers; and improving our communication with 14-25 year-olds who now expect to have their information in this way. Edinburgh Libraries have embraced web 2.0 as a way of engaging with citizens that has never been possible before, recognising that our customers are co-creators of ideas and content. We have also recognised the need to involve, include and tap into the vast amounts of knowledge in communities across the city, and that the council does not have a monopoly on the best ideas.
EGB: What should you use social media for?
LM: Web 2.0 has given us three levels of engagement: with communities internally and externally:
- Providing information;
- Providing channels for feedback – essentially two-way communication; and
- Providing outreach to people on the frontline.
Engage is our community information solution for Edinburgh and we now also have a blog, and presences on on flickr, YouTube, Facebook, Twitter and Netvibes.
The library service is also using web 2.0 techniques to capture the collective intelligence of our communities: customers can comment, suggest or amend content to us very simply.
EGB: What obstacles must councils overcome to implement these tools?
LM: We faced several common hurdles to the adoption of social media.
There was the perceived workload. The way to address that is to create a system whereby you can 'write once, read everywhere' – reuse the same flexible content across many media.
There is also a fear of public criticism, though this is a lower risk than people realise.
It's important to educate department directors and politicians on the purpose of social media. Many of them are not well versed in using such tools, and may think it is frivolous or a waste of time, but once they see how it operates and see examples of how they can use it to get their message to the public, they become very supportive.
EGB: What are the secrets to success?
LM: It is vital to build your audience. Use press coverage; integrate your social media presence with your website and other communications channels; and cross-promote. Be innovative: remember, the most fundamental measure of your effectiveness is the size of your audience.
It is also crucial to 'find your voice'. There is no 'right way' to use these tools, but it is important to:
● Post regularly
● Keep it social
● Know your tools
● Find creative ways to interact with your audience
● Don't assume you know how to communicate well through these channels
● Don't be afraid to experiment
● Use the talent you already have in your organisation
● Don't be afraid to ask your users for help
Finally, it is extremely important to self-evaluate as you go. Constantly track your audience, and monitor the way they interact with your social media presence. The value of faithful self-evaluation is no less true of social media than of more traditional communication initiatives.
EGB: What does the future hold?
LM: We have made a great start and I am very proud of what we have achieved in such a short time, but now before web 3.0/4.0 are upon us we really need to progress on various issues, including a much more sophisticated federated search; allowing comments in the style of 'TripAdvisor' [a travel website that collates customer reviews]; and customer personalisation.
We know there is a wealth of collective intelligence among our customers and communities and we know we're just at the beginning of an era in which the individual can exploit what the collective know. The question for us is, how do we harness that intelligence and make libraries vital and relevant over the next 5–10 years?
EGB: Should councils act now, or can they wait?
LM: The population is becoming increasingly tech savvy; they want information at their fingertips and expect local services to be online. But they also still want the personal touch. Feedback and comment opportunities allow them to feel engaged. Using web 2.0 to engage is no longer just commendable: it is necessary. Get on board or get left behind!
NOTE: On 3-4 March Liz is running the second 'Edge' conference, 'Edge 2011', in Edinburgh, on the future of library services and other local public services, including innovation through technology:
http://edge2011.wordpress.com/
NOTE: Article originally published in E-Government Bulletin issue 328.
Click here to visit/return to issue 328 index
Or to register for the free email newsletter E-Government Bulletin and receive more stories like this to your inbox fortnightly, click here