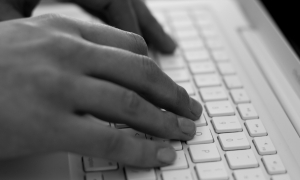 Major generic, proprietary social networking platforms like Facebook are not, by themselves, enough to engineer widespread political mobilisation, and must be complemented by more specialist, tailored platforms for activists, according to the preliminary findings of a new research project from the University of Westminster.
The ongoing project, 'Web platforms and collective action: the complementary roles of proprietary and non-proprietary platforms', is being led by Anastasia Kavada, senior lecturer at the university's Communication and Media Research Institute.
Early findings show that although popular social media platforms like Facebook offer some benefits for political groups and non-governmental organisations that use it to spread their message – for example, attracting new and large audiences to key messages – its use as an activism tool is limited.
"Facebook uses personal data which third-parties may have access to. For many political groups, this is a big problem", Kavada told E-Government Bulletin. "They will prefer to use a platform where they have some sense of security. It also has limited functionality for starting private interpersonal conversations with people who aren't your [Facebook] 'friends', but may have the same political interests as you."
In contrast, specialist platforms such as Crabgrass ( http://crabgrass.riseuplabs.org/ ), a free software application aimed at facilitating grassroots activism, offer a range of more specialist functions such as decision-making tools, private discussion groups and collaborative document editing, she said. However, they are limited in the users they attract. "What these platforms don't do is promotion – getting audiences who are not already registered users on those platforms."
Something approaching a combination of the two types of platform is Amnesty International's Protect the Human website ( http://www.protectthehuman.com/ ), which mixes social networking with a degree of group organisation, she said.
"I think you need both [types of platform]. You can't use just Facebook. It's good for mobilisation and attracting people who haven't heard of you before, but you need other platforms to help you coordinate. The two are complementary, as they focus on different functions".
No firm end date has been set for the research but it may be published later this year, Kavada said.
NOTE: Article originally published in E-Government Bulletin issue 335.
Click here to visit/return to issue 335 index
Or to register for the free email newsletter E-Government Bulletin and receive more stories like this to your inbox fortnightly, click here