IN THIS ISSUE: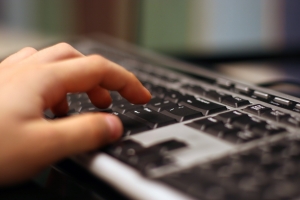 The public sector must focus its energies on creating citizen-friendly websites to eliminate the overheads associated with traditional means of service delivery, President of the Society of IT Management (Socitm) Jos Creese told delegates at this year's Building Perfect Council Websites conference in London...
---
Local authorities must embrace social media to "take information to where people are" online and not rely on people coming to their official websites, delegates heard at Building Perfect Council Websites '10, the annual conference co-hosted by E-Government Bulletin publisher Headstar and the public sector Society of IT Management (Socitm)...
---
---
NEWS IN BRIEF:
Mobile London:
An online portal aiming to mobilise London council services for residents without a broadband internet connection has been launched, with three London boroughs (Newham, Greenwich and Hackney) signed up initially, and ten further boroughs set to join. Users can access the 'mylomo.mobi' portal by texting 'mylomo' to 65101, and can then contact their local council for a range of services, apply for jobs, and set up local social media communities, all using a mobile device. The service with SNT Media Networks, partnered by NHS and Directgov, among others:
Cloud Benefits:
The effectiveness of Cloud Computing for public sector organisations is being researched in Germany. The study, undertaken by the Fraunhofer Institute for Open Communication Systems with the Hertie School of Government in Berlin, will examine a range of issues including privacy protection, online security, and legislation compliance. The study, to be published at the end of September, will also focus on the potential public sector cost reductions enabled by cloud computing:
Roy Newell:
It is with great sadness that we report the death on 24 July aged 82 of Roy Newell, founder member of the Parliamentary IT Committee (PITCOM) and the British Computer Society (BCS), and a great supporter over the years of the work of Headstar. Roy was a true trail-blazer in the world of IT policy, and a tireless, forward-looking campaigner on issues including green IT. His career included senior roles at the Qualifications and Curriculum Authority and the Association for Geographic Information and as a senior lecturer in the computing department of the London South Bank University. In 2008 Roy was made an Honorary Fellow of BCS.
---
At their best, democracies should be noisy, reverberating with pluralistic voices, competing explanations, diverse values, ever-broader sources of information and illumination, all competing to fill the public sphere with their calls to attention and urgent demands to make a difference. Giles Moss and other members of the Centre for Digital Citizenship explore the internet's relationship with democratic citizenship and deliberation...

Read full story here,
The internet and deliberative democracy...

Back to index